Crow & Crown is the brainchild of illustrator and writer Fez Inkwright, who has been creating stationery, apparel, and folk horror-inspired books for the TTRPG community for over 15 years. With over 18,000 sales and over 6,000 five-star reviews, Crow & Crown is a brand that creates sustainable, high-quality, luxury goods for gamers.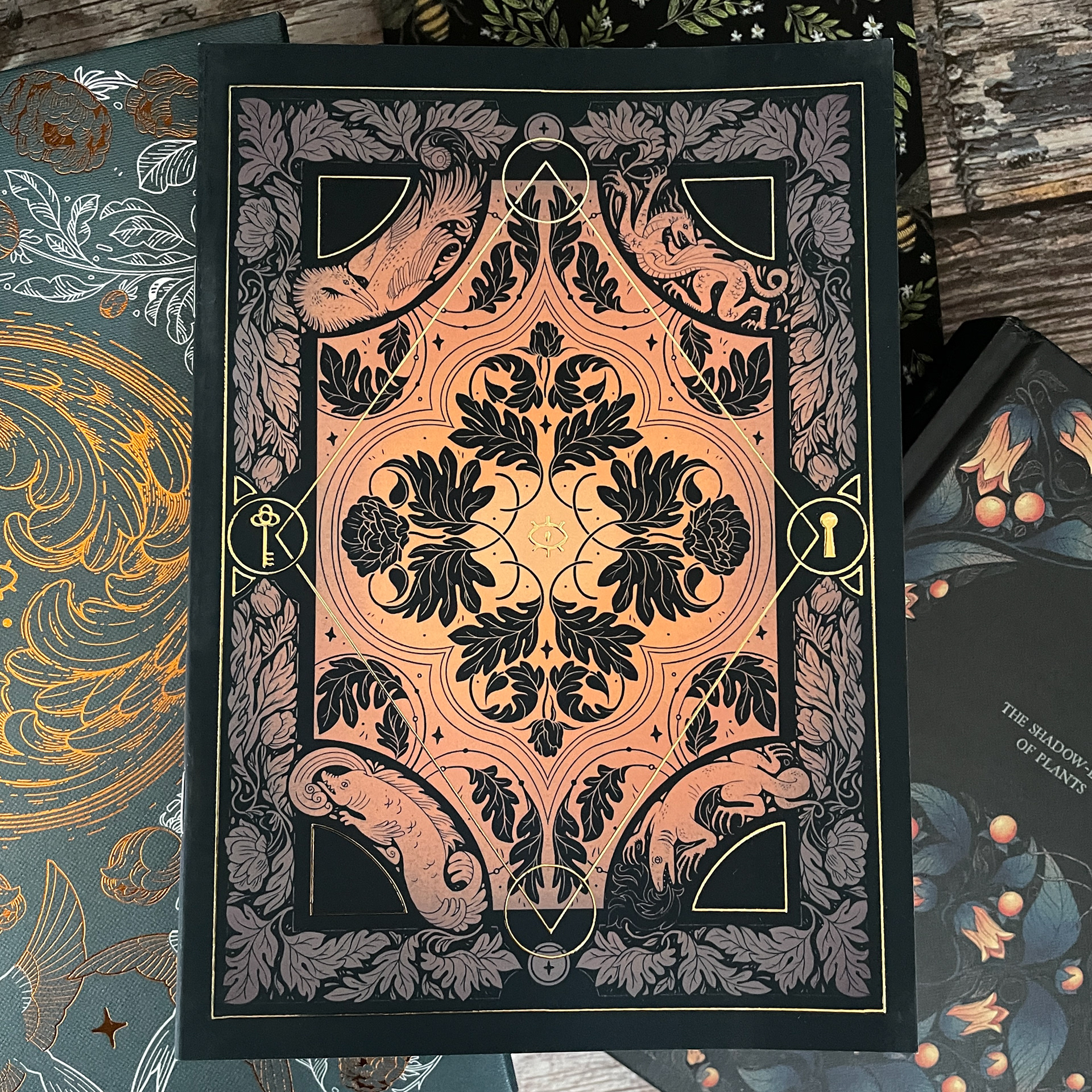 Herbarium: A Botanical 5e Supplement
Published November 2022
Herbarium is the lovechild of folklorist Fez Inkwright's love for botanical mythology and the tabletop gaming community. Not only does it introduce foraging mechanics and over 60 real-life plants for the nature-minded DM and player, but it also includes a guide on creating your own fictional plants with their own 5e mechanics; thematic adventure hooks and encounters; folklore-inspired new subclasses and character backgrounds; monstrous creatures from the dark side of traditional folk horror; over 100 craftable potions, items, and poisons; and more.
Herbarium is written, typeset, and designed by Fez Inkwright. A team of talented artists and horror writers have contributed to this book.